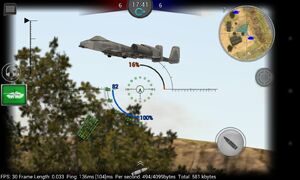 History
The Fairchild Republic A-10 Thunderbolt II or "Tank-buster"is an American twin-engine, straight-wing jet aircraft developed by Fairchild-Republic in the early 1970's. The only United States Air Force production aircraft designed solely for close air support of ground forces, the A-10 was built to attack tanks, armored vehicles, and other ground targets with limited air defenses.
Ingame
The A-10 Warthog ingame is an AI aircraft that has a chance to spawn if a player picks up a Jet Air support box. The A-10 as of 2.0 will streak over the map and carpet bomb a certain area, this rarely will kill any players or even damage anything in online modes due to a bug but in offline mode it is extremely effective.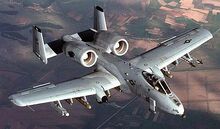 Community content is available under
CC-BY-SA
unless otherwise noted.