History
The 2S19 "Msta-S" (Russian: Мста, named after the Msta River) is a self-propelled 152 mm howitzer designed by Russia/Soviet Union, which entered service in 1989 as the successor to the SO-152. It entered service with the Russian Army in 1989. The vehicle is based on the T-80 tank hull, but is powered by the T-72's diesel engine. Msta-S howitzers were used by Russian Army to deliver artillery against Chechen separatists during the Second Chechen War. It is currently in service with Russia, Azerbaijan, Belarus, Ethiopia, Georgia, Ukraine, and Venezuela. The Russian Army operates about 550 of these artillery systems themselves.
In-game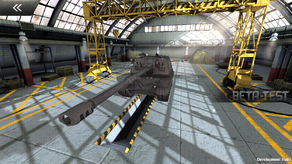 The 2S19 Msta-S is an artillery tank, meaning that the damage output is very high but it obviously cannot actually fight in the battlefield due to its basically nonexistent armor. This vehicle can take down lower or middle armored targets easily, however high armored vehicles can be more difficult and potentially very dangerous as the high explosive shell is not as effective against them. As with any artillery unit, it is recommended to hide behind some sort of cover that is high enough to cover the vehicle, yet still be able to be shot over. A good driver can use this vehicle in larger maps, where more aiming and timing is required to effectively land shots onto enemies.
Pros and Cons
Pros:
Reload is fairly fast, best statistical DPM in the game
Cons:
Gun is one of the easiest guns to take out in the game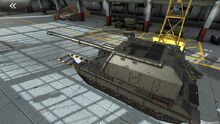 Community content is available under
CC-BY-SA
unless otherwise noted.