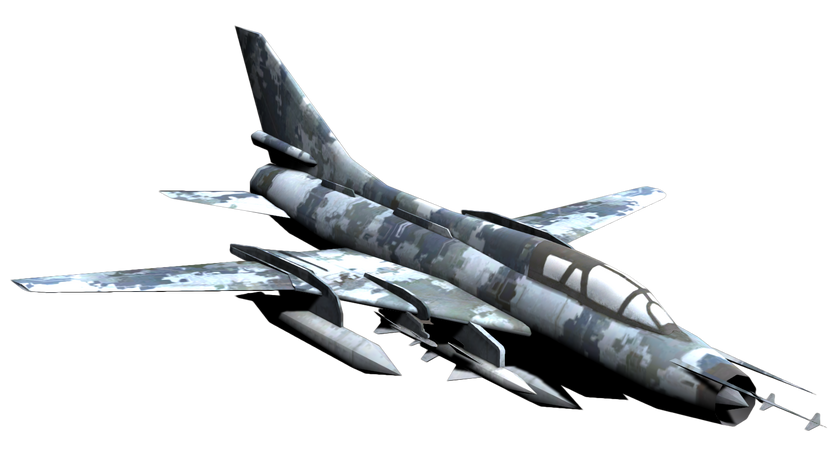 History
The Sukhoi Su-17 (NATO reporting name: Fitter) is a Soviet variable-sweep wing fighter-bomber developed from the Sukhoi Su-7. It enjoyed a long career in Soviet, later Russian, service and was widely exported to Eastern Bloc, Arab air forces, Angola and Peru as the Su-20 and Su-22. It is the first variable-sweep wing of Russian/Soviet origin. The Su-17 set a number of world records.
In-Game
Added in 2.0, the Su-17 is an AI controlled plane that flies over the map when an air support box is obtained. It targets enemy players at random for your team and drops bombs or rockets. They are very fast and can be difficult to shoot down. However, they are easily taken down by anti-aircraft vehicles with their rapid-firing guns.
Community content is available under
CC-BY-SA
unless otherwise noted.