Welcome to the Tanktastic Wiki!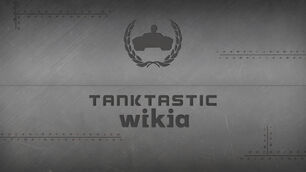 Welcome! This wiki is a collaborative site dedicated to the game Tanktastic. Feel free to edit and add information!
📌 Notes:
*(You must have a wikia account in order to edit the pages on this wiki)
*(If you have any questions regarding wiki maintenance or the state of the wiki please discuss it on the Official Tanktastic Forums or the Official Tanktastic Discord!)
📢 Announcements!
(Dec 9, 2018) Join us in making Tanktastic great again! Our head developer, Romeo Ordos, has introduced a GitHub repository, allowing our community to submit suggestions and bugs that need to be addressed. Let us make the development somewhat community driven: you suggest -> you vote -> Rome Ordos accepts or declines -> Rome Ordos implements. Come on, this is your chance to make a difference! https://github.com/romeoordos/tanktastic/issues
(Jan 1, 2019) Happy New Year! 😁
About Tanktastic
Tanktastic is a 3D PvP massive multiplayer online action game that brings the excitement of a console game to your mobile device. Being an ongoing venture of its inspired creators, Tanktastic is constantly updated with new and compelling features, including tank models, game modes, and battle terrains.
Gang up against your enemies, help your teammates, protect your pride, engage in high-octane tank battles, and experience the thrill of your life. Select your tank, target, and FIRE!
Current version: 2.3.0
📚 Sections
🔗 Useful Links
🛠 Recent Edits