Description
The training map is only playable in the Training Game. It is a small practice area with multiple training subjects, like shooting, driving and other. The terrain looks like the terrain of the modified Alabino map. It has a shooting range, 3 tribunes and a drive area.  
There are 2 shooting ranges, and they both are playable in the first training; the Basic training. It has some typical test ground for tanks objects and obstacles, pales to drive through. For completing a training level, you will be rewarded with 30 gold currency. The reward is given only once.  
Basic Training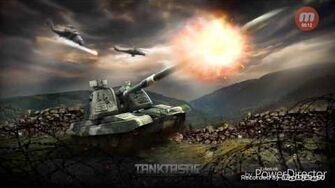 In the training mode, you learn the most important things, like driving, to turn your turret etc. There are three levels, The Basic training is the first and lowest level; you learn to drive and turn your chassis, but also how to turn your turret. The tank you get to use depends on what country you are from. NATO countries get the M1 Abrams, Warsaw Pact countries get the T-90, and Asia countries get the Type 10.
After that, you will be in a closed box, and with multiple targets of which one of them is moving. Here, you learn how to aim. Than, you have to drive to the second box, where you will be placed in as well. At this shooting range, you learn how to use the zoom in, and how to zoom out.
Advanced Training
In the second mode, you learn the different shell types, and their specifications. Also, you will learn which modules are able to damage, like ammo, tracks, gun etc. You will also learn how smokescreen affects the aim of ATM missiles. The tank used in this mode is the Leopard 2.
Artillery Training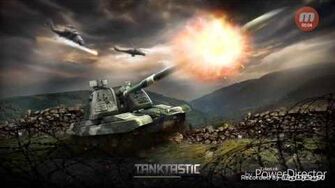 The third and last level will learn you how to use the new Birds eye view, which is the view of Artillery vehicles. You will learn in which two ways you can shoot someone, and how to use the controls.
Gallery
Community content is available under
CC-BY-SA
unless otherwise noted.