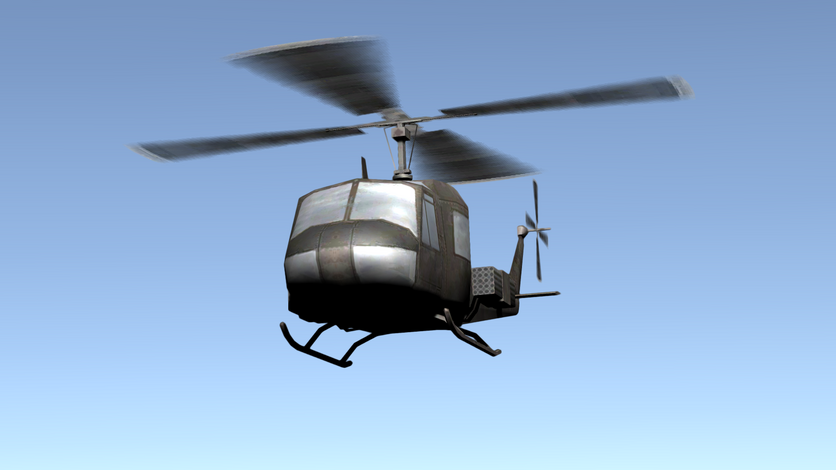 History
The
UH-1C Hog is a military helicopter powered by a single turboshaft engine, with two-bladed main and tail rotors. The helicopter was developed by Bell Helicopter to meet the United States Army's requirement for a medical evacuation and utility helicopter in 1952, and it first flew on 20 October 1956. Ordered into production in March 1960, the UH-1C was the first turbine-powered helicopter to enter production for the United States military, and more than 16,000 have been built. In 1952, the Army identified a requirement for a new helicopter to serve as medical evacuation (MEDEVAC), instrument trainer, and general utility aircraft. The Army determined that current helicopters were too large, underpowered, or complex to maintain easily. In November 1953, revised military requirements were submitted to the Department of the Army.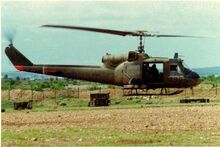 The UH-1C Hog has served in lots of countries, including U.S., Australia, New Zealand, Germany, Japan, and more. It served as medical helicopter. This is a sample of an operational history of the U.S. Army. During service in the Vietnam War, the UH-1 was used for various purposes and various terms for each task abounded. UH-1s tasked with a ground attack or armed escort role were outfitted with rocket launchers, grenade launchers, and machine guns. As early as 1962, UH-1s were modified locally by the companies themselves, who fabricated their own mounting systems. These gunship UH-1s were commonly referred to as "Frogs" or "Hogs" if they carried rockets, and "Cobras" or simply "Guns" if they had guns. UH-1s tasked and configured for troop transport were often called "Slicks" due to an absence of weapons pods. Slicks did have door gunners, but were generally employed in the troop transport and medical roles.
Community content is available under
CC-BY-SA
unless otherwise noted.